Students! Did you do your profile survey? Check your email for a chance to win a £20 voucher and tell us what you think now!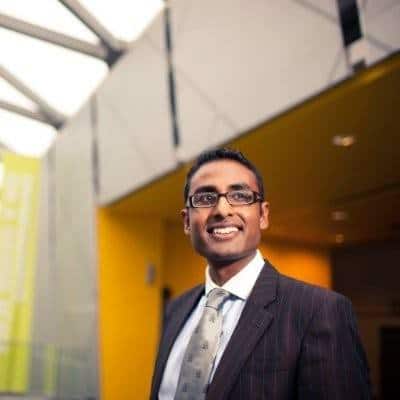 I am thrilled and honoured to be voted as the I'm a Medic Mental Health Zone winner for 2019. It means a lot because I know how lovely and worthy the rest of the healthcare professionals were who also devoted their time and energy into this project. I think the most precious thing you can give to others is your time. Given that I work as an honorary university lecturer, and with the Royal College and various charities on top of my clinical work, I have to carefully choose which projects I get involved with. I'm a Medic was one of the easiest decisions I've made. I think it is a fantastic idea to help those gain a clearer idea of future career options.
This was the first time it has been trialed in mental health and I would love to see this grow in future. Psychiatry needs more people in various roles and positions to deliver the best care for patients. I can't think of a better job than helping others during their times of difficulty. If you love what you do, you never have to work a day in your life, as the saying goes. Trying to promote a career which I adore has been easy but has also really made me reflect on which particular aspects I have enjoyed the most. So I've learnt from the pupils too. I wish I was as articulate and inquisitive when I was that age. I have truly been impressed by some thought-provoking questions. The pupils and teachers should be proud.
It's been a very memorable 2 weeks for me. I absolutely loved the chats and the frenetic interactions over the keyboard. I may need a new keyboard after that, not to mention new fingers too! I wished I had something similar set up when I was at school and got a huge sense of satisfaction from the feedback I received and that I may have made a difference to some. I have tried to be open, honest and realistic, and I hope my passion came through.
To all the friendly and efficient moderators and everyone behind the scenes, I salute you. I know how difficult it is to co-ordinate and arrange these events. Thank you of course to Health Education England for making this possible in the first place and I hope they continue to support many worthwhile similar projects.
The next steps:
Well this experience inspired me to go back to the school I studied in, some 25 years ago, and help deliver career advice to the pupils.
I have booked to go to a national Royal College of Psychiatrists meeting to talk about my experience, help promote I'm a Medic, and hopefully enthuse more people to volunteer next time round.
Working as a team can help you achieve so much more than working alone. To that end I aim to add my winnings to a dedicated branch of the Royal College that aims to promote psychiatry as a career to students.