Profile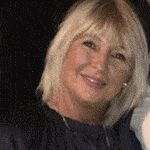 Home Treatment Team
We are a Mental Health team who work intensively with people who are experiencing a mental health crisis, offering them an alternative to hospital admission.
Curriculum Vitae
Education:

Steven –  I went to school until 16yrs then college for 3 years full time.

Annie – School was broken due to family break up. Went to 3 different primary schools from aged 5-10. From 11-16 secondary comprehensive in Hastings.

Ramatu – I went to school in Africa – and came to the United Kingdom, went to college to study secretarial and Business Administration.

Catherine – I moved around a little, but didn't think my schooling was too disrupted.

Jan – On reflection, I think my secondary school was a bit of a flop with the educational side.  It was a brand new school and we were the first year to go there.  The education inspectors  carried out some weird and wonderful ideas around our education , it was a bit all over the place .  I just loved Art and Sport and played in the netball team and the England Junior Korfball team.

Nicky – med school at University of Cape Town, post-grad at Oxford and Imperial.

Michael –I attended primary and secondary school in Scotland

Owusu – I started school in Africa and continued college and my degree course in UK

Jane- I left school as soon as I could  but later won a place at university through my trade union to study industrial relations, I then did my degree, teacher training and MA

Muna – I attended primary, secondary and sixth form in South London. I completed my undergraduate in at Royal Holloway in Egham.

Qualifications:

Steven – I have 8 x CSE, 2 x O levels and A level Anatomy & Physiology I am also qualified as a head chef and sommelier.

Annie – left school with poor grades in my exams. No GCSEs existed then so I left with 5 CSEs. Never any talk of going to university. After school went to college for 2 years trained as a nanny. Returned to college for night classes, obtained GCSEs in maths, English language and Biology and A'levels in English literature and  Sociology. Completed nursing diploma aged 29 for 3 years. Topped up the nursing diploma to nursing degree part time for 2 years an passed in 2014. This year plan to study a 2 year Masters.

Ramatu – I did my O Levels in Africa, continued further education in the United Kingdom.  I  left college with AMSPAR Diploma Level III (The Association of Medical Secretaries, Practice Managers, Administrators and Receptionists),  gained ILM (Institute of Leadership and Management skills) in Lambeth College; and I still continue to develop myself within the organisation.

Jan – Some O'levels – Art, English- Maths , other CSE's ,  NVQ 3 & 4 Social Care (did this as part of healthcare position re; part-time job),  Certificate in therapeutic counselling, Access course in social sciences , City and Guilds in Floristry ,  Advanced diploma in mental health nursing, Diploma in hypnotherapy and Diploma in Balloon artistry  (yes really !!!)

Catherine – After my A-levels I went to uni to study psychology, then I went on to do a masters, a post-graduate certificate, a doctorate in clinical psychology, and a post-graduate diploma in cognitive behaviour therapy. I love learning new things and continue to learn about new ways of working and therapies as part of my profession.

Nicky – MBChB (medical degree).  M.Sc. in Comparative Social Policy.  M.Sc. in Neuroscience.  Membership of the Royal College of Psychiatrists (doesn't sound like a qualification, but you get this once you've passed a few exams that you need to pass to become a specialist after med school).  Ph.D in Addiction Psychiatry.  Post-graduate certificate in Academic Practice in Higher Education (teaching diploma for university lecturers).  In terms of qualifications, you only need the medical degree and membership to become a consultant.

Michael – left school with 6 o levels all grade C. I did my nurse training in 1990 and qualified as a Registered Mental Health Nurse

Owusu – 'A level' and degree in nursing 2016

Jane – I left school with no qualifications as I just wanted to earn money. But later I did a BSc in Social Science, PGCE in education (Further Education Teacher Training), MA in Social Work, and Post Graduate Diploma in Advanced Mental Health Practice (AMHP training)

Muna – 9 GCSE's. A levels in Biology, Psychology and Sociology. AS level in Chemistry but got an E so i dropped it. BSc Psychology 2:1.

Work History:

Steven –  In the past i have been a Chef, Travel Consultant,  Night Club Promoter and have been with Southwark home treatment for 13 yrs.

Annie – Before any of my roles in my nursing carers as worked as a nanny for 2 year old child, support worker in children's home, residential home for elderly and residential hospital and homes for learning difficulties. Worked as a chef, waitress and bar tender.

Ramatu – My first job was a Receptionist in a private shipping Agency; and then moved on to Kings College Hospital as a Medical Secretary, and went on to "Lambeth Health Care Trust" as it was known at the  time as an Administrator.  Then moved on to SLAM NHS Trust.

Jan – Where do I start – International telephonist, trainee legal executive, various PA/Negotiator  positions in Education, West End Property  Companies, Overseas Financial Trusts, Hospitality and events organiser, (part-time – healthcare assistant, a cleaning round and property management and a florist – all these jobs accommodated me being a single mum and  working around school hours)

Catherine – my first clinical job was as a drug-worker in a substance misuse service. Before that I worked in a kitchen at university, I have also worked as a personal assistant in the past. Since getting work as a psychologist I have worked in lots of different settings with people of all ages and abilities.

Nicky – since graduating I've combined clinical work with research and teaching to various degrees.  In the UK there is something called integrated academic training which enables you to train as a doctor and a scientist at the same time.  So I did my housejobs, then an Academic clinical fellowship (mostly clinical work, a little bit of research), then a clinical research fellowship (mostly research leading to a PhD, lots of teaching, a little bit of clinical work),  then full time clinical training then a clinical lectureship (40:40:20 research/clinical/teaching).  I became a consultant five months ago, 12 years after my first job in psychiatry.

Michael – I started work when I was at school working in a supermarket filling shelves at night. I left school and continued to work in the supermarket working in all departments and working my way up to general manager. I qualified as a nurse in 1993 and went to Tonbridge Wells for 2 years as a staff nurse on a acute admission ward. I came to London in 1995 and started to work for the South London and Maudsley Nhs trust. During this time I have worked as Clinical Charge Nurse. Community Psychiatric Nurse, Manager for the Emergency Clinic and A&E Liason

Owusu – as a security at Ministry Of Justice and move to nursing in 2016

Jane- when I left school I worked in a factory, cleaning, laundry worker – all unskilled work.  Later I was a lecturer in a Further Education College for many years teaching on further and higher education courses.  Worked in female and male prisons prior to becoming social worker with those with mental health and substance misuse support needs.  Also prior to social work training working in therapeutic community where the main treatment of mental illness was group work.

Prior to current job after completing social work training working at a organisation for those with support needs related to illicit substances and alcohol.

Muna – Whilst at university i worked in lots of retail jobs. After i graduated i got my first job in mental health working with people who are homeless and have mental health problems. I worked there for a while moving on to a home treatment team as support worker. I again did this for a while till i landed my current role.

Workplace:

Steven – I work from the Southwark home treatment team base alongside the doctors, nurses, social workers, occupational therapists and psychologists.

Annie – I work in a large home treatment team with all disciplines as mentioned above by Steven.

Ramatu – I work in Southwark Home Treatment Team as a Business Manager in the admin office.  I have my designated area within the team base to ensure smooth running.

Catherine – I work in a home treatment team, which is a team with lots of different kinds of expertise; we have doctors, nurses,  social workers, occupational therapists, support workers, and I am the psychologist in the team. It's great having so many different areas of expertise in one team, it means we can think about the care of our patients in a really holistic and inclusive way, ensuring they get the best possible care.

Jan – I also work with the Southwark Home Treatment Team .

Nicky – I work for the Home Treatment Team and on other days for the Alcohol Care Team in King's College Hospital which looks after people with addictions who are admitted to King's.  I'm also affiliated to the National Addiction Centre at the Institute for Psychiatry, Psychology and Neuroscience, which is where I do my research and teaching.

Michael I work in the Southwark home treatment team

Owusu- work with the Southwark Home Treatment Team .

Jane- I work as a Social Worker in Southwark Home Treatment Team

Muna – I also work in the Southwark Home Treatment Team.

NHS Health Career Role:
Our Team:

As the clinical service lead for the Southwark Home Treatment Team can i begin by introducing myself, I am Julie Kirby, a registered mental health nurse who manages the team as part of a leadership team, some of whom y0u will meet during the sessions.

Southwark Home Treatment Team (HTT) works with adults over the age of 18 who are currently experiencing a mental health crisis. A crisis is very different for each individual and we work with a range of people and a range of mental health conditions. These can include depression, anxiety, schizophrenia, personality disorder to name but a few. We offer an alternative to hospital admission and visit people at home, often daily but up to four times a day depending on individual need.

Staff work a shift pattern over seven days, 365 days a year.

Treatment includes working with people on an individual needs basis, including their families and carers. Treatments may include talking therapies, medication, emotional and practical support, recovery planning and psychology.

About the Team Members:

Steven – I have been with the home treatment team for 13 years now and my role is as a Senior Community Support Time Recovery Worker and Recovery lead. Before I joined the team I was a mental health service user for over 10 years so know what it can be like to have to use a mental health service and provide one.  I am proud to be part of such a dynamic team helping to support people through mental health crisis.

Annie – I am an Advanced Nurse Practitioner with the home treatment team and I have worked for this team in a permanent position for two and half years. Mental health used to scare me when I was a child as I did not understand the conditions. However 20 years ago I applied for a job for people with challenging behaviour.  I got the job and found it involved working with people with mental illness. I took on the role and found the job so interesting, it has taught me so much and gave me a better understanding of mental illness. This brief opportunity inspired me to train as a mental health nurse and I have worked for the same trust for 18 years across many specialities including addictions, psychiatric liaison teams, community mental health teams and acute wards.

Ramatu – I am the Business Manager for the Southwark Home Treatment Team.  I have worked for the team in it many forms for 14 years and has seen many changes in my role.  This including promotion and increase responsibilities.  Although the team work 7 days a week, I work Mondays to Fridays based in the office; supporting the team and trying to ensure the smooth running of the office.

Jan  – I am a RMN and have been  working as part of the home team for over 2 years. Prior to that I worked on an acute female psychiatric ward for 3 years.   I retrained as a psychiatric nurse in my late forties .

Julie – I have worked with this team for almost three years as Clinical Service Lead, which is basically the team manager. Prior to this i worked in Kent in various mental health settings. I qualified as a mental health nurse in 2010. I spent a long time completing my training (I originally started my training in 2001) due to having my daughter mid way through my training. I have therefore worked in healthcare for approximately 20 years and have seen many changes in the NHS and nurse training. I left school with only four GCSE's so my journey into nurse training consisted of an adult education course and entrance exams. I am now half way through an MSC course in Healthcare Leadership. A very different path to where i thought i wanted to go when i left school at 16, which was to go into childcare!

Catherine – I am a Clinical Psychologist and have worked with the team for 2 years now.  I have spent much of my career working in various different settings all across London and Surrey, working with people of all ages and abilities and from very diverse backgrounds. I did a BSc in psychology and then went on to do an MSc in Addictions. After that I started working in the NHS , around 15 years ago.

Nicky – I'm a consultant psychiatrist (a medical doctor who specialises in treatment of people with mental health problems).

Michael I am currently one of the advanced nurse practioners in Southwark home treatment team and have worked for the NHS for the last 29 years

Owusu Agyei I am currently one of the home treatment team as RMN, started as a bank staff and joined permanently as a band 5 last year September

Jane – I am a Social Worker in the Home Treatment team. I also work 2 days a month as an AMHP (Approved Mental Health Professional) which is a complex role that involves me in applying the Mental Health Act – the legal framework where people can be compulsorily admitted and detained in psychiatric hospitals.

Muna – Hey all! I'm a home treatment practitioner with a psychology background. My love for mental health blossomed while I studied psychology at university. Since then I have worked in a variety of fields both NHS and private supporting people to get back their usual self.

What we do:

Steven – As a Recovery worker my role includes providing accessible recovery support options/aids. Like helping Recovery in obvious ways: social inclusion, recovery planning, crisis resolution, peer support, graduated supported exposure, confidence building, skill building aiding independence and even promoting  physical health/activity and nutrition. I work with people one to one or in groups. Recovery starts with hope/interest in the future. I try to help people find some hope and have interest in their future.

Annie – I have always had a passion for working with people in crisis and the home treatment offers this across a very diverse population in South London. My role involves part clinical where I assess, support and devise management plans for service users who present with more complex mental health issues and those service users that may be more risky. My role is also part leadership/management, where I role model good nursing practice. I offer staff guidance, support, teachings and supervision and help staff in their development adhering to standards providing high quality care and treatment to service users and their carers.

Ramatu – I am responsible for making sure that we have enough staff on duty to cover the shifts on a daily basis.  Also to ensure that we have mixed skills of staff as the team is made up of Nurses, Support Time Recovery Workers, Social Workers, Occupational Therapists, Doctors, Advanced Nurse Practitioners, Clinical Service Lead, and Business Manager.  Most of the time we have students from some of the above skills – I facilitate their placement here by ensuring the right level of access to IT and patient records is granted.  I facilitate meetings, along with overseeing projects, budgets, supplies and stationery.  Liaising with other departments on behalf of the team.  This might well include Estates and Facilities, Finance department, Mental Health Act department, right the way through to outside agencies such as the Police, Housing, Southwark Parking, Social Services and other NHS Trusts.

Julie – As Clinical Service Lead for the team I am responsible for the day to day overall management. I manage short, medium and long term planning for the team. Budgeting, staffing, professional standards, operational standards, operational policy, supervision of staff and service development. I enjoy being fortunate enough to be in position where i can influence improving services for our patients and staff.

Catherine – The work I do within the team is really varied; I run a weekly group for patients, teaching various coping strategies, I see patients individually in order to help them make sense of things and find a way forward, and I also work very closely with the team, offering supervision and training. I also play a role in service development, along with other members of the team.

Jan – I was part of the team that nursed patients in the community to facilitate early discharge from the ward and support them settle into the community . We also try and prevent people going into hospital by nursing them in the community , assessing and monitoring their mental health  and their risks.   You may be the only person that patient is going to see all day and every patients presentation is different . You have to be mindful about risk all the time , considering risks  to themselves, risks to others and risks from others .  As a mental health practitioner you are always assessing risk and it becomes a natural part of the job.  You develop a way of  assessing a patient without them knowing , by having a dialogue that makes them feel valued and gives them hope. But , at the same time collating all the information you need to carry out a robust assessment to keep them and others safe.  Great job to do in the summer when you are out and about, but another story when you are out in the dark cold winter evenings.   I have recently moved into another position  in the team , which is one of a team of discharge co-ordinators .  We go onto the wards to see if patients are suitable for the home treatment team and work together with the ward to facilitate early discharge, do all the supporting documentation, attend ward rounds and hand over to ward staff .  The job involves liaising with families , carers other professionals , building strong relationships  and ultimately moving the patient from a ward setting to the care of the home treatment team .

Nicky – as part of the HTT I look after people in psychiatric crisis. I work out what sort of mental health problem someone has (diagnosis) and make a treatment plan, usually including medication, based on the research about what works. I talk to people and their families about their mental health condition, what they can do to manage it, and explain why we've decided on a particular treatment and what the benefits and risks might be. I supervise the junior doctors on the team and help them when they're making difficult clinical decisions. I participate in team discussions about patients care. With Catherine, Julie and other senior nurses and doctors I am part of the leadership team and we monitor our team's work and try to improve the work our team does continually.

Michael – My role as advanced nurse practioner is probably about 60% clinical and 40% managerial. In my clinical time I am seeing clients in their own home on a daily basis, assessing their mental health offering support to their carers and families. Completing care plans. Educating patients on their medication and offering advice and support. This could include telling someone how to cope with hearing voices by using distraction techniques or by helping someone who is really depressed by using solution focused therapy. In my managerial role I am there as the senior nurse on duty to offer advise and support to junior staff. I have the responsibility of overseeing the duty rota for the 30 staff. I also supervise 7 members of staff and am involved in the recruitment and retention of staff

Owusu – Assessed patients in their home to reduce risk to themselves or to others. We encourage people when they are low in mood. Always report to the team to discuss about patient in a hand over meeting every morning and afternoon. As a nurse I also give and supervise medication during visit.

Jane – My role is very diverse, I work two days a month as an AMHP (Approved Mental Health Professional). In this role I undertake Mental Health Act assessments with two doctors. I have undertaken specialist training for this role and have an in-depth knowledge of the law in relation to conducting a Mental Health Act assessment to ensure that the rights of those being assessed are protected. In my role I can provide a counter weight to the medical model of mental health and introduce a more rounded social perspective during the assessment – this includes a person's individual, social and cultural circumstances, the possible risks and protective factors related to their situation. Being detained under the Mental Health Act is very serious legal process and a traumatic experience for the person concerned so everyone involved needs to ensure that other possible solutions have been explored before detaining a person.

The Home Treatment Team is a multi-disciplinary team, I complete many of the core tasks that the psychologist, nurses, support workers and occupational therapist in the team complete.  In addition to assessing mental state, risk assessment and care planning I offer evidence based interventions (interventions that have been researched and shown to be effective) which can include aspects of psycho educational approaches, systematic family work, coping strategy in managing symptoms, monitoring medication side effects, use of cognitive and behavioural approaches and structured work on life goals.

However as a Social Worker I have specific skills and knowledge from my training in relation to legislation and policy concerning, social care, carers, child protection, Human Rights Act, Mental Health Act and adult protection to name a few areas!. Part of my job is to know and apply legislation. In the team the social workers may advise other staff in the team with regards to policy and legislation as well our own work with service users with regards to policy and law i.e. child protection.

As a Social Worker I bring to a team the social perspective of mental illness an acknowledgement of social determinants of health and wellbeing and try to address the social trauma that underlies a lot of mental health need. This enables the Home Treatment multidisciplinary team to look at a service users' needs holistically: their social, psychological and medical needs. Home Treatment works with people with a wide range of mental health problems. Their diagnoses can be complex, so having different professional perspectives is essential to support someone. While psychiatric and psychological interventions have their place. As a Social Worker my focus on recovery looks at an individual's social circumstances, such as relationships, housing, employment and finances.

Muna – Similar to my colleagues I also see patients who are experiencing some difficulties within the comfort of their own home. The support I offer can be varied from practical assistance with finances or housing to giving people the opportunity to talk about how they feel.  As also have a background in psychology with support from Catherine I also offer brief psychological therapies to people. My role as carers lead also enables me to support families and friends in caring for their loved ones and looking after themselves.

Our Typical Days:

Steven – There isn't  a typical day of Recovery work as every persons needs are different and everyone responds differently. I spend time talking to people in person or on the telephone about what they think would be helpful with their Recovery and if they cant think of anything making suggestions or helping them to look at things from a different angle. A lot of time is spent talking and above all listening before I will work with the person or group  to make plans for away forward. these plans might include learning how to relax, find goals that they would like to reach. I can take people on a Recovery Ramble which is a walk along the river Thames focussed on thinking about Recovery with other in a different environment. I could spend time doing a guided relaxation session with someone. Help people find volunteering opportunities and ways to build confidence. Therapeutic conversations are great also where people share what has helped them and could help others. People are all individual and some may want a formal staying well plan worked out with them others really benefit from time and support given to them by someone who is there to listen and try and give hope for the future.

Annie – No one day is the same and the home treatment team aim to provide service users with intensive input at home on a daily basis in order to support the service users through the current episode of mental health crisis. This involves assessing the service user face to face initially to identify if they would like to work with the team. Then the team develops an individual care plan which the service user and their carers if involved, focusing on goals and aims and how the team can support them to work towards during their time within the team. As Steven I also offer service users time and space to discuss their concerns and try and develop a therapeutic relationship to help the service user in the recovery of their mental health. This often requires daily or sometimes twice daily home visits which can include me offer some brief counselling or therapy approaches. But to also offer psycho-education about their mental health condition, drugs and alcohol, physical health, daily structure such as work, leisure hobbies.  Unusually I explain to the service users that the team offers  input between 2-6 weeks. My role also involves me attending meetings with other senior managers in order to be aware of the need for service users to be admitted or discharged. But also with regards to the improvement and development of the service. Plus my role requires me to build up good working relations across others teams within the trust to help smooth transfer of care once discharged from the home treatment team.

Ramatu – On a typical day I would be dealing with staffing issues like overtime, booking staff on NHSP to ensure absences (if any) are covered swiftly. Doing the staff rota to ensure it gets out in time for them to know what shifts they would be working on in advance. Give staff money to top up patients gas and electricity. Issuing staff parking permits for home visits so that patients could be seen at their homes safely without getting PCN (Penalty charge notices). Ensuring my workload is prioritise to meet deadlines within the organisation. Fielding enquires either by phone, email or in person and any ad hoc that is needed to be done. Another important part of my role that occurs quite often is either liaising with patients and carers. Dealing with Clinical Governance  – researching and acquiring patients history (medical records)

Julie – It is really hard to tell you about a typical day as each day can bring something new. I often have department meetings and staff meetings however managing patients at a time of crisis and a large number of staff often keeps me busy with various ad hoc day to day tasks. I liaise with patients and carers for feedback, managing complaints and receiving compliments which are passed onto the team.

Catherine – Given the variety of tasks I do, each day can be very different ! On some days I may offer formal training to teams, and on other days I attend meeting sin which we discuss and plan the treatment of our patients. I also do direct clinical work with patients on some days, but given each person comes with their own unique experiences and difficulties, this can look very different from one person to the next. As we only work with people for short periods of time, whilst they are experiencing intense difficulties, the work is very fast-paced which really keep me on my toes!.

Jan –  Liaising with wards and a variety of mental health care professionals .  Meetings with patients and their carers. carrying out assessments. giving feedback to other professionals .   Doing extensive work on the computer in respect of reading up on historical events of patients , preparing extensive reports.  In a  nutshell , larger proportion of time sitting at the computer , tapping away and digesting information that spent with the patients !

Nicky – I spend most of my time travelling around Southwark visiting people in their homes, getting to know them, understand them and working out what is wrong and how we can help support them to recover.  The rest of the time I spend discussing patients with other staff members, teaching medical students or junior doctors, and having meetings about things that are going on in the broader mental health system, or our team in particular.  It is a very busy job but there is usually time for a cup of tea and some banter with my lovely colleagues.

Michael A typical day at work needs to start of with a coffee. The shift starts by discussing all the clients on the board and what has happened the day before then visits are allocated. No 2 days are ever the same because one day you could be seeing  someone who is living in a garden shed and the next you are seeing someone in a 3 million pound flat. When everyone returns from visits it gives us a change to talk about anything difficult or good that may have happened

Owusu – Always to read and understand the patient well before each visit, this is because I will be delivering the plans taken by the team and doctors to the patients and do my assessment base on the day. It is an interesting visit different types of patients from different cultures and beliefs etc.

Jane – I don't mean to use a cliché but "every day is different" – that is what working in a Home Treatment Team is like.  No two days are alike.  So here is a rough outline of what a day could be like.

I could be assessing someone to see if they reach the threshold to be detained under the Mental Health Act if working as an AMHP. Or I could be exploring if all the alternatives to an assessment under the Mental Health Act to support people in their mental health crisis in a community setting have been exhausted.

I could be visiting service users under the care of the Home Treatment Team to discuss how they feel on that particular day and what support they will find helpful, using core skills and knowledge that other workers in the team use: psychological interventions or interventions for support with debt, benefits or housing – practical support.

As a Social Worker I have a focus on the importance of the people and communities around them. Integral to this is a commitment to social justice tackling the stigma, discrimination and exclusion people with mental health problems often face and working in partnership with service users and carers.  I might depending upon the service user look at how to address isolation and loneliness by helping the individual I'm working with to build support networks, and find something meaningful within their communities.  This can involve referring a service user for the reablement service at the local authority to support the service user in finding work or classes that they want to do or encouraging a socially isolated service user to find a social network of friends at a community café or attend a course at the NHS Trust Service User Recovery College. The team and myself work on the basis that we do things with service users as an advocate and assistant whenever possible.

When I get back to the office there is work to do that does not include face to face contact with service users but is still very important.

I work with other professionals outside and inside the team. After visiting a service user I may talk to the doctors in the team about a medication side effect that a service user has reported or discuss with Steven the Senior Support worker a recovery intervention. I will also be involved in phone calls or emails with other teams/services to ascertain referral processes or arrange meeting with other services and the service user. Or I may be handing over to other staff concerns or tasks that need to be completed on the next shift.

There is a significant amount of recording what has been happening during the day either with service users or with other professionals/teams and writing letters. When I arrive back to the office after assessing or visiting service users I have to write up contact notes, assessments, care plans, risk assessments, make written referrals to other teams or services and if a service users has been discharged I have to write discharge letters. So part of my work involves an important amount of administration and the need for information technology skills.

Muna – No day in the home treatment team is the same! I usually see a few of patients in a day, discussing with them and as a team what might help them get back to their usual self.

Spending the Prize Money:

The team would like to use the £500 prize money to make a video about our mental health home treatment team and the positive impact it has on people and their families. How rewarding and exciting a career in the NHS can be and how the NHS is made up of many different people and roles that all together strive to get people well and support them when not. The idea would be to make this video available to schools to help stimulate conversation and show what kind of people make the NHS work and how rewarding a NHS career can be.

Quick Fire Questions

How would you describe yourself in 3 words?

Steven – Passionate Caring Fun

Annie – Fair, determined, loyal

Ramatu – Caring, organised, resilient

Catherine – fun, empathic, creative

Jan – Caring, Fun, spontaneous

Nicky – enthusiastic, dedicated, geeky

Michael  friendly calm grumpy

Jane – thoughtful,  resilient, tolerant

Owusu -Caring, friendly ,  fun

Muna – Funny, happy and cool.

What's your favourite food?

Steven – Anything hot and spicy but NOT fish.

Annie – Vegetarian – must contain chilli, spices and garlic.

Ramatu – Rice, cous cous & any spicy food

Jan –  Crispy duck with pancakes,  cheese and custard tarts (not all together!!!)

Catherine – anything spicy , and I LOVE watermelon!

Nicky – thai green curry

Michael  chicken thai and chocolate

Owusu – rice , chicken and fruit

Jane – Fish and chips

Muna – Nandos!

What is the most fun thing you've done?

Steven – Helicopter flight over mountains in the canary islands.

Annie – Swam with the dolphins.

Ramatu – Four wheel off Roading covered with Mud in Mamaris

Jan – kayaking on Lake Tahoe

Catherine – travelling through Australia and New Zeeland

Nicky – playing with my three year old son

Michael I travelled around the world for a year and rode an ostrich in South Africa

Jane – Walking Great Wall of China

Owusu – Visiting Zoos in Africa

Muna – Riding a camel in a desert.

What did you want to be after you left school?

Steven – a chef

Annie – Nanny for children

Ramatu – Social Worker

Jan –  A famous photographer to the stars

Catherine – a clinical psychologist

Nicky – a psychiatrist

Michael –policeman

Owusu – Footballer

Jane – did not know at all what I wanted. I just wanted to earn money

Muna – A forensic scientist as i watched too much CSI.

Were you ever in trouble at school?

Steven – Not really just for being noisy and mucking around.

Annie – Yes I talked too much and would be moved from sitting next to my friend.

Ramatu – No  but I was a chatter box

Jan –  A little bit of a rebel, but ironically was made a prefect

Catherine – not really, I was a bit of a goody two-shoes!

Nicky – yes – my friend Mary and I used to muck about in class and were separated.  Being late, forgetting stuff.  I wasn't a rebel, just a bit absent-minded.

Michael yes for stealing golf balls from the golf course

Jane – all the time for smoking, talking in class, not paying attention, being late

Owusu – I was strong and people afraid to bully me

Muna – A little ..i use to talk a lot (mostly when i was not meant to).

What's the best thing you've done in your career?

Steven –  I guess for me it is developing ways to encourage and support peoples Recovery and seeing how this can really help people.

Annie – When I went over and above my role and looked after a man who had a brain tumour and none of his family wanted to help him.

Ramatu – Feeling valued and being productive – by ensuring staff can carry out their duties un hindered. Helping to solve personal and professional problems.

Jan – You don't always know at the time , but when  you get feedback from your patients that you made a  difference to them, gave them hope and kept them safe.  You don't always know if you are connecting with people when they are unwell , so when your receive positive feedback at anytime in their lives it is very special.

Michael  developing student nurse and junior staff to progress in their career

Catherine – I've had the opportunity to work very closely with people and help them to get through a very difficult time. Seeing people get their confidence back and achieve their dreams is priceless and makes this work so incredibly rewarding.

Nicky – looking after people through difficult times is endlessly rewarding.  convincing junior doctors and medical students to chose psychiatry and to do research and supporting them through that path.

Owusu – Apart from caring for lots of people , I always encourage people to go in to nursing.

Jane – in my role as AMHP (Approved Mental Health Professional) stopping someone from being detained against their wishes under the Mental Health Act by referencing to alternative support that could reduce and alleviate their mental distress.

Muna – Upon reflection, supporting people through a difficult time within the comfort of their own homes and around their loved ones is quite the privilege.

What or who inspired you to do your job?

Steven – Whilst I was a mental service user and not having worked for along time due to my mental health I worked with some great health care workers. These people helped me to look at my own Recovery and how to manage my mental health. So when the NHS trust I work for advertised my role and wanted people with lived experience  to apply I thought what a great idea and applied.

Annie – When I go the first job in a mental health secure unit, as explained previously I was so scared. However a friend of mine told me that I would never have trouble getting a job again if I stayed with the job and that friend encouraged me to go and train as a nurse. I have been in full time employment as a nurse since I qualified in 2000.

Ramatu – I used to dress up smartly when I was young – with high heels, short skirts and matching bag because that's what I thought secretaries looked like at the time.  I liked the idea of sitting behind the desk working 9-5 instead of running up and down on the wards; doing shifts.  I quite enjoyed working as a team in my own designated space  – this help me focus on my role.

Jan –  Life . its ups and downs, its challenges , my character building episodes , my natural interest in people and wanting to connect.

Catherine – a variety of people and experiences; my own difficulties and successes, growing up with people who had their own struggles, and having amazing colleagues and patients.

Nicky –  At first, it was books and plays.  When I was ten, I read 'The Yellow Wallpaper' which is a Victorian short story about a woman who is given a rest cure for postnatal depression and becomes psychotic.  I already wanted to be a doctor.  At that point, I knew I wanted to be a psychiatrist.  Then – all the people in extreme emotional states in Shakespeare plays we read at high school – I found them fascinating.  Then my lecturers at university.  Now my patients, my colleagues and my students.  And all the new research that is continually coming out about the brain, and the idea that by understanding more about how the brain works, that we can make things better for people

Michael- I was fed up in the job I was doing and saw it advertised in the job centre and thought it sounded interesting

Owusu – My mum actually encourage me because of my caring role in the family

Jane – I had a close friend who was working in mental health and he was interested in Shakespeare and said that if you are interested in one you will be interested in the other. I became interested in both as well but Shakespeare came first and mental health second. Then both interests merged.  I had a period of reading and watching his plays/sonnets.

To me Shakespeare has an uncanny ability to create characters in his plays that embodies the conflicts, challenges, resolutions and pitfalls found in our daily lives. He gave us the psychodramas on the stage, through which we can understand the DNA of our psychological life and learn from the characters he invented.

Muna – Growing up i didn't know anybody who worked in mental health and it wasn't something that was spoken about. Whilst at university i met many people with a degree in psychology who work in fields such as business and research. However when i met a clinical psychologist like Catherine and they told me what they do, i knew that this was road i wanted to take.

If you weren't in healthcare, what job would you do?

Steven – I would love to work with animals maybe with the RSPCA.

Annie – Concert pianist.

Ramatu – Childcare

Catherine – I would love to be a musician

Nicky – artist or actress.

Michael – travel  agent

Owusu – A teacher

Jane – radio reporter

Muna – A teacher.
---
---
---
---